Franziska Goller obtained her degree in law in Germany at the University of Münster, where she specialized in International Law, European Law and International Private Law. Afterwards she became a trainee lawyer in Italy and passed the bar exam at the district Court of Florence. She has held a licence to practice at the courts within the district Court of Florence since 2010 and since 2012 in all courts of Italy.
Franziska Goller has been working for several years in an international law firm in Florence where she advise clients in different areas of civil law such as property law, damages and compensation law, family law, inheritance law, investment and commercial law.
The law firm is located in Pisa, but we can assit you in front of all Courts of Tuscany: Pisa, Lucca, Livorno, Florence, Siena and Grosseto.
Qualification:
17/02/2012: Bar exam at Corte di Appello (Court of Appeal) in Florence.
12/03/2008: Completion of the degree in law at the "Westfälische Wilhelms-Universtät Münster" (Germany) with specialization in International Law, European Law and International Private Law.
From September 2003 to June 2004: Erasmus student at Cardiff University of Wales (UK), awarded "Diploma in legal studies" 2003/2004.
05/11/2003: Completion of studies in foreign language education for legal practitioners in the French language at "Westfälische Wilhelms-Universtät Münster".
Languages:
Italian, German, English, French, Danish (basic knowledge).
Camila Salazar is the assistant at Studio Legale Goller.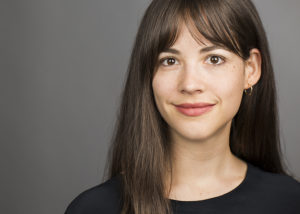 She performs secretarial work for the office and assists our clients with bureaucratic procedures and errands on site. The latter she will do in English, German, Italian and Spanish.
Ms. Salazar attended art school at the Universidad de Concepción in Chile and later obtained a master's in art history at the FU-Berlin in 2017. She has worked in the research field, as an artist, translator and providing linguistic assistance to companies and institutions, mainly in Chile and in Germany.
Because of her personal experiences she knows what it's like trying to figure out procedures and bureaucracy in a foreign country, while not fully understanding the culture nor speaking the language. She also understands, that when one reaches out for an attorney, the matter is always important and often also delicate. From milestones like buying a house to facing serious legal issues, it's important to find an interlocutor that honors the importance of the matter. As an assistant and often first interlocutor to our clients, she seeks to give full attention, clear and empathic communication, as well as detail oriented service.
If you are curious about her artistic work, you might want to check out her site www.camilasalazar.com.